Laufa (2000 - 2017)
Laufa, geboren op 29 november 2000, heb ik geïmporteerd uit Blönduós noord IJsland, vandaar mijn kennelnaam Fra Blönduós (uit Blönduós). Laufa heeft in haar leven bij mij drie nesten gehad in 2004, 2005 en in 2007. Door persoonlijke omstandigheden heb ik Laufa moeten herplaatsen en zij heeft de rest van haar leven een prachtig leven bij Mariska Offerman gehad. Op 22 april 2017 is Laufa op ruim 16 jarige leeftijd overleden.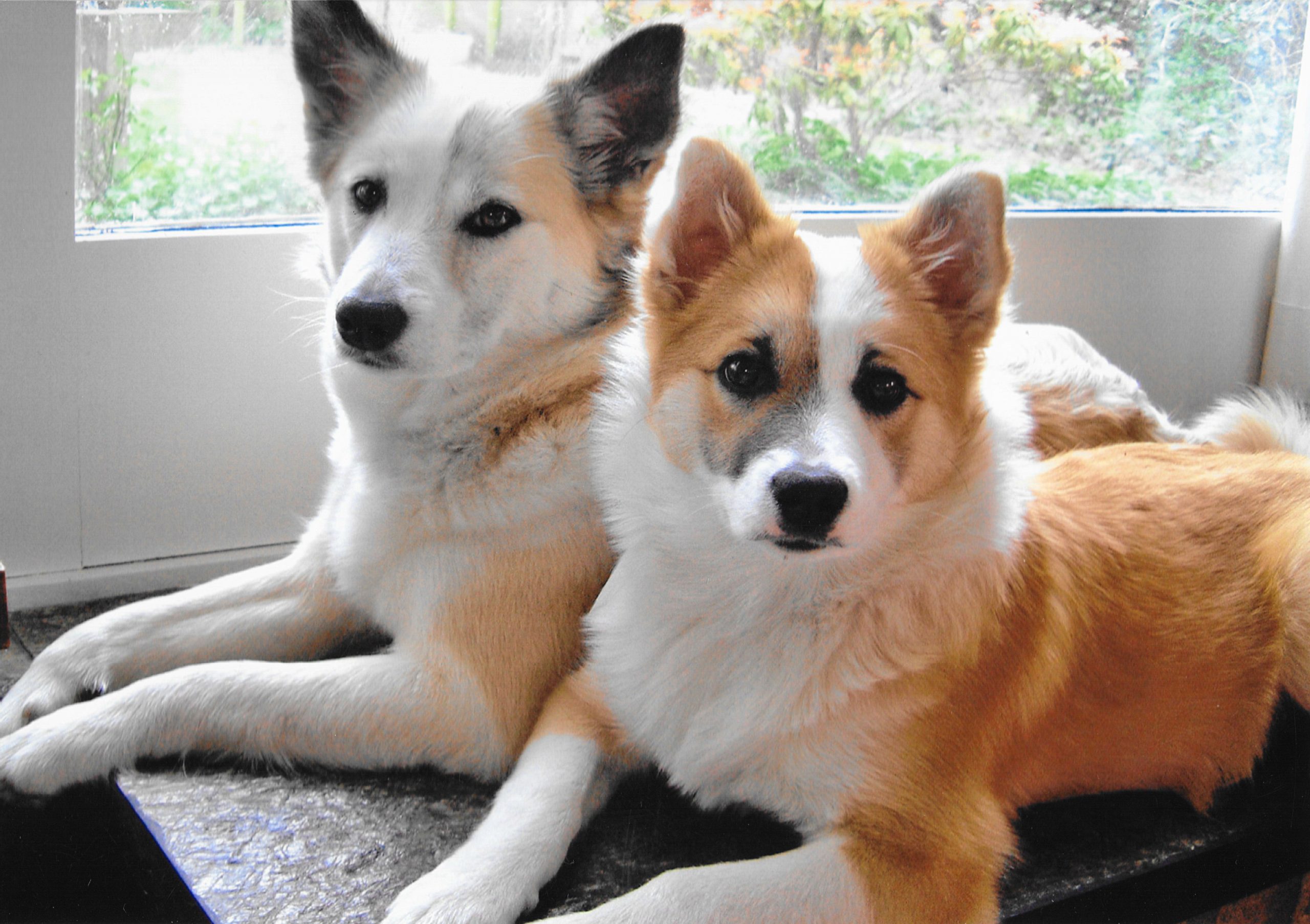 Laufa
Laufa, born November 29th 2000, was imported from Blönduós Northern Iceland, hence my kennel name Frá Blönduós. Laufa has had three litters in 2004, 2005 and in 2007. Due to personal circumstances I had to rehome her and she has had a wonderful life with Mariska Offerman and passed away on April 22nd 2017.
Photo
Laufa and Fenna in 2006
Sheep herding
Laufa was barely interested in sheep.