Kersins Vaskúr
Vaskúr werd op 27 november 2014 in de Kersins Kennel van Helga Gustavsdóttir te IJsland geboren. Direct al viel Vaskúr mij op door zijn kleur en door zijn rustige persoonlijkheid, wat duidelijk werd toen wij hem bezochten toen hij 9 weken oud was. Jammer genoeg, kon ik hem door de nieuwe Europese regelgeving niet eerder dan toen hij bijna 4 maanden was, importeren.
Vaskúr is in de tussentijd uitgegroeid tot een prachtige hond met een zeer vriendelijke en rustige aard. Hij is overigens weg van kinderen. Verder is Vaskúr uitermate gehoorzaam en vind hij het schapendrijven, wat ik wekelijks met hem doe, heerlijk. In Dogs Global is Vaskúr rood (MK 22,9).
Kersins Vaskúr
Vaskúr was born on November 27th 2014 at the Kersins kennel owned by Helga Gustavsdóttir, Iceland. Right from the start Vaskúr appealed to me because of his colour and calm nature, which became apparent when we visited him at 9 weeks old. Sadly, due to new European regulations I could not import Vaskúr from Iceland until he was almost 4 months old.
In the meantime Vaskúr has grown into a beautiful male with a gentle personality, who adores children. Vaskúr is extremely obediënt and loves his weekly sheep herding lessons. In Dogs Global Vaskúr is categorised red MK 22,9).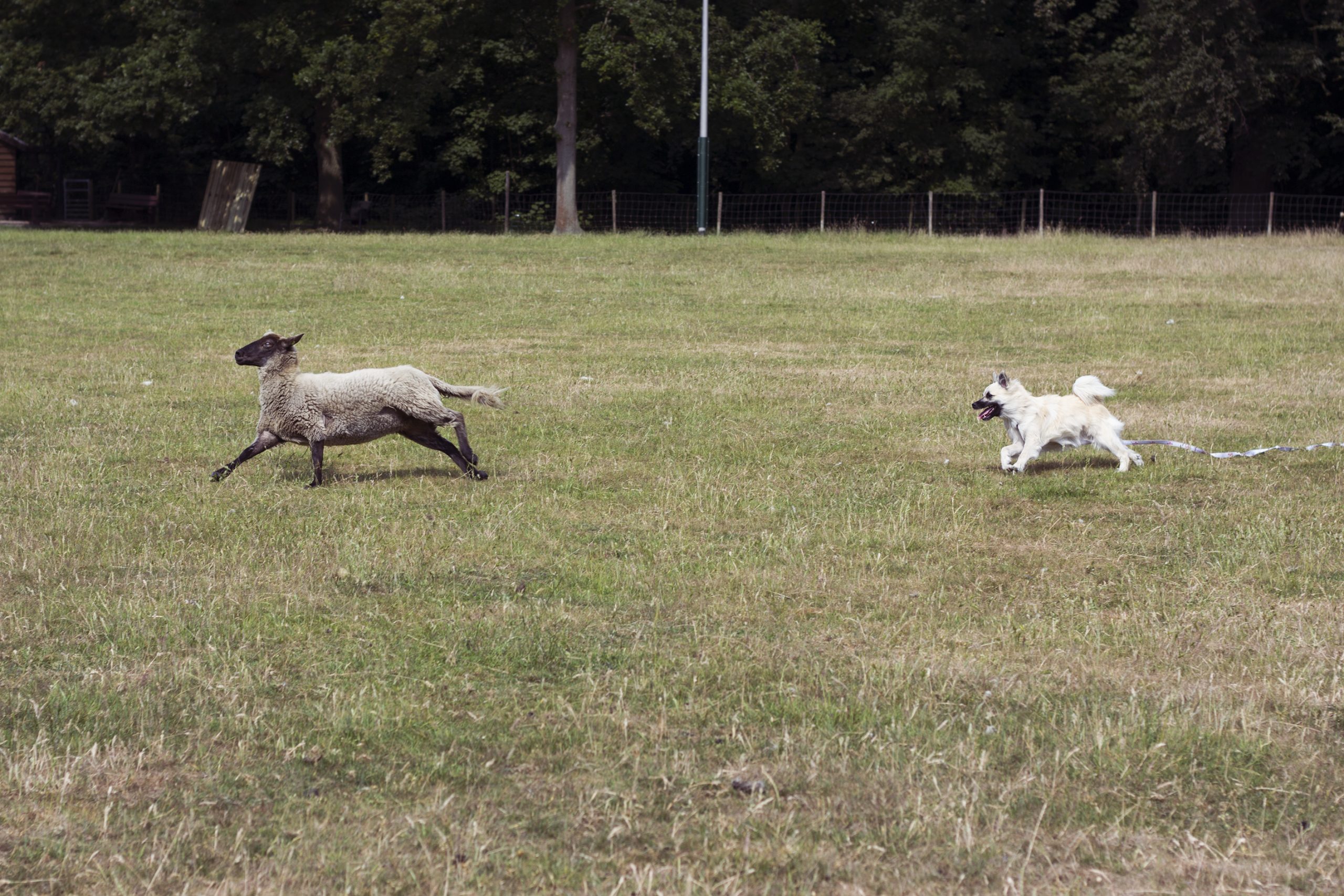 Sheep herding with Vaskúr 1,5 yrs old in Noordwijk (Loek Geerlings).

---
On the left Vaskúr with his brother Spori 7 weeks old in Iceland. On the right the brothers 4 weeks old. Pictures by Steini Thorsteinson